CUSTOM CABINETRY
WALL UNITS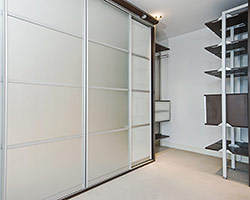 Wouldn't it be nice to have a place for all your stuff at home? You do not have to clean the house every single day to have a clutter-free space; otherwise, this could be terribly exhausting. The best way to keep any room in your house spic and span is by having wall units built or installed for storage purposes or to simply organize your things.
And don't look farther if you are looking for contractors who can provide exceptional workmanship on your wall units. Distinctive Total Home can build you custom wall cabinets in any style, design, color, or theme you want. This way, no matter how busy life gets in New York, you'll still have clutter-free areas in your home.
Why Custom Wall Cabinets are the Best Option for Any Home
Although you can easily buy and install pre-built or do-it-yourself cabinets, you might be surprised that custom wall cabinets are a lot more practical than they initially seem to be. Customized cabinets allow you to maximize the functionality of a certain wall area by designing each unit to match the space and your needs.
From the size and number of units in the cabinet, to the design and material you choose, this type of furniture will surely make your interiors a lot more aesthetically pleasing. In the outset, these may seem a lot more expensive, but custom wall cabinets usually last longer due to the careful selection of wood used, as well as the intricate craftsmanship that goes into it. Another great advantage of having customized cabinetry is that it helps increase the market value of your home almost instantly.
Types of Wall Cabinets that We Can Build
Wall cabinets can be a great furniture addition for any room or area in the house. They can be added to the living room, kitchen, dining area, bedroom, and bathrooms. Here are some of the most common types of custom wall cabinets we build for our New York clients: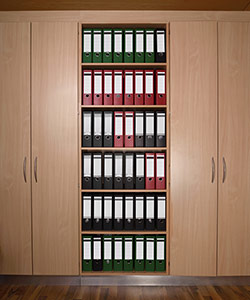 Bathroom Wall Cabinets

- Usually referred to as "medicine cabinets," these are often built and installed above a countertop or a sink to hold medicines and other products for personal hygiene.



Kitchen Cabinets

- Also called "cupboards," these are great addition to avoid clutter in the kitchen. Customizing this type of cabinetry makes it easier for homeowners to store kitchen utensils, pots and pans, and food items.



Living Room Cabinets

- A wall-mounted cabinet in the living room not only helps organize things, it also adds to the appeal of the room as a whole. Customized entertainment centers or a mini library would look really stunning with its extraordinary design and build.


Achieving the Highest Level of Customer Satisfaction with Custom Wall Units
Distinctive Total Home knows how beautiful and functional custom wall cabinets are. Which is why we always aim for excellent results, no matter how simple or complex the project may be. We only make use of quality wood material when building wall units. Each design you personally choose will be executed with impeccable craftsmanship you would not find anywhere else in New York. Give us a
call
now or visit our showroom in Lindenhurst.
Serving All Of Long Island.