SPECIALTY ROOMS
No matter how big or small your space is, there's always a way to have specialty rooms. Besides, not all the escape we love to get can be gotten outdoors. Surprisingly, our home's interiors offer more ways to live in another world and freely be your other self. Excited? Check out our top picks for our New York clients.
What Room?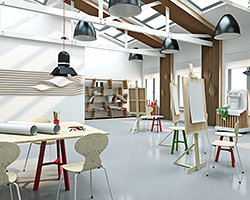 Ask yourself. What do you love doing? The purpose of this specialty room is to have this sort of secret place, where you can do the thing you love doing. Perhaps it's fixing things, inventing robots, scrapbooking, making crafts, designing clothes, painting, playing billiards, or simply enjoying a movie or a good book.
Get more ideas from these in-demand specialty rooms around New York.
Man Cave.

It's no surprise why men feel like an entire house is dominated by women. So a bright idea popped up — why not have a special room for men where they can do manly things? That's when the man cave came out. This man cave can be anything — a theater, a billiard room, a mechanical room, or even just a lazy day room. The only limitation is that it must be for men and men only.



Media Room.

This can be a home theater or a music room. Call this your entertainment room, where everyone can enjoy movies and music.



Sports Room.

A billiard room is the most common sports room. But other sports can have their specialty rooms, too, like golf, mini racing, basketball, poker, bowling, and even hockey.



Craft Room.

Doing crafts can be messy sometimes. But not if you're in a craft room. It's a special room for gluing, cutting, stenciling, stringing, and more.



Home Office.

Whether you work at home or do some work home, a home office can be where serious business gets done. And it can be a fun place to escape from household chores, too.



Studio.

New York is a popular artists' haven. Painting, sculpture, photography, or fashion design - you can do that in your very own studio.



Study Room.

How can kids concentrate on something if there's a television, or if they can smell Mom's delicious cookies? A study room is the perfect solution to keep kids focused on what they must do. It's for adults also.



Home Gym.

The truth is you'll save more having your own home gym than paying a monthly membership fee. Plus, it's private and you can train whenever and however you want.


These are only examples of specialty rooms that we can design and build. Of course, you can have something "distinct."
Make it Distinct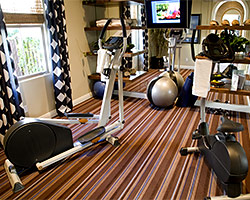 It's called a "specialty room" for a reason — and that's because it is special. It should be distinct, too. And you can have it with Distinct Total Home. Our in-house designers have a proven track record in designing home areas that will take your breath away. Plus, we have our own crew who are all trained, licensed, and experienced in doing whatever it takes to build that design to life. That's why we don't only offer guarantee with the materials. Our craftsmanship is also guaranteed.
With us, it won't matter whether it's a big, elaborate project or just a small one. We always consider it special no matter what.
Contact us
to learn more about our specialty rooms. Or you might also want to check out our other home improvement services.
Serving All Of Long Island.