CUSTOM PAVING STONE & MASONRY
PAVERS
New York residential or business establishment owners who are eyeing to spice up their property's look and functionality will surely be amazed that one material is all they need: pavers.
As it is, these amazing landscaping materials offer a host of benefits that are too good to ignore. Specifically, these are some of the benefits that you'll get from our top notch pavers: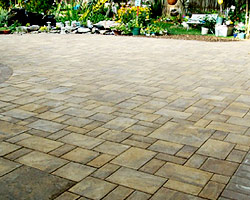 Versatility.

By and large, paver ranks as one of the most versatile materials available in the market. It has been used for centuries in almost every imaginable man-made structure, making it a well-loved and highly preferred material. In fact, you can probably use paver in every hardscape structure that you want built.



Durability.

Some of the world's oldest streets and concrete structures count pavers as their primary material. Paver as a material possesses excellent resistance against normal wear and tear and is therefore highly ideal for use outdoor and in areas that constantly see heavy foot and vehicle traffic.



Beauty

. The first time we finished a paver patio, for example, both us and our client fell in love with paver. And that's not just lip service! In fact, we are yet to hear one client who was not satisfied with the sheer beauty of the paver structure that we create.



Ease of maintenance.

The great thing about paver as a landscaping material is that it doesn't require regular upkeep efforts. Its durability means that structures made of it doesn't need to be replaced all too often. In the end, this will translate to huge savings in maintenance costs.


Our Partner Suppliers
Our company is able to create stunning and lasting hardscape structures with the help of our trusted suppliers. These partners provide us with high grade pavers that are some of the most sought after in the industry. They include: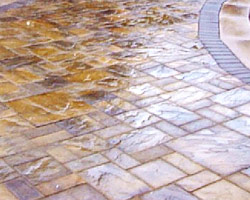 Belgard

. Belgard is a highly trusted supplier of excellent quality pavers and is considered as one of the landscaping industry's most reputable materials suppliers. The company carries a full line of pavers that are used to create exquisite patios, retaining walls, pool decks, steps, walls, and many more.



Capitol Pavers.

The company provides first class paver products to homeowners, designers, distributors, and contractors. Their DiamondCrete paver line, for instance, features technology that gives the paver more color saturation, skid resistance and silky smooth surface texture.



Cambridge Pavers.

Their ArmorTec technology provides paver that is still looking like new despite long-term exposure to snow plowing, de-icing salts, and normal wear and tear.


These paver products can be installed in patios, pool decks, driveways, fire pits and fireplaces, outdoor kitchens, steps, gazebos, and many more. They are also perfect for pool areas as they are skid resistant or for walkways since they look inviting to walk on.
Premium Pavers and Quality Installation
We create paved structures that are carefully designed by our creative team. Using various paver shapes and sizes, we can come up with various configurations and designs that are sure to complement and blend-in with existing landscape themes. Our team of artisans and paver experts use appropriate tools to efficiently install our top notch pavers. The results are always no less than stunning.
Contact us
today and let us build you hardscape amenities with our premium pavers!
Serving All Of Long Island.