OUTDOOR LIVING
Distinctive Total Home offers expert outdoor living services to New York home owners. But unlike other landscaping contractors who charge a fortune for their offered services, we offer ours at highly competitive rates.
With our own staff of certified landscaping professionals, we offer unbeatable outdoor living design and construction services that will bring out the best that your property has to offer.
Outdoor Living Services that We Offer
We cover every imaginable facet of outdoor living that our clients may need help on, so it doesn't matter if you only want one aspect of your property improved or you want its entirety to be developed by experts like us.
Specifically, these are the value for money services that our company offers:
Fire pits. New York's winter can be very unforgivingly cold and harsh. While it could be discouraging at times when you can't enjoy the beauty of your outdoor area due to cold, you're not totally helpless. With our custom built fire pits, you can spend long hours with your family and friends in total comfort with the warmth that these fire features give.
Fireplaces. Together with fire pits, fireplaces make staying outdoors during cold days and nights bearable, even utterly comfortable. And before you think that we can only create bland looking fireplaces, let us say that the fireplaces that we've created for previous clients are actually among the finest fireplaces in the entire state. And that's not lip service! Our hundreds of satisfied clients will surely all attest to the exquisite beauty and unmatched functionality and comfort brought to them by the fireplaces that we built.
Outdoor kitchens. Enjoying hot meals isn't confined inside the home; as it is, more and more clients are discovering the beauty of eating outdoors. The good news is that we can build fully functional outdoor kitchens complete with all amenities you will ever need. You can choose from our catalog of finished outdoor kitchens or simply tell us what you have in mind and our designers and builders will take care of everything.
Outdoor bars. With good food comes good wine; and we'll let you enjoy fine spirits with your friends or guests with an outdoor bar. We can even place a flat screen TV, a wine cellar, and a high-fidelity multimedia system so you can watch your favorite sports game or sing your heart out.
Aside from these, we can also create other outdoor living amenities such as the patios, gazebos, pergolas, decks, and many more.
Belgard and Harmony Outdoor Living: Our Premium Partner
We never rely solely on our expertise. With great creative skills should come top quality materials, and we have Belgard and Harmony Outdoor Living to thank for.
These partner suppliers provide us with high grade materials that let us satisfy our clients' discriminating tastes. We trust them so much that we're willing to bet our reputation just to say that their outdoor living materials are absolutely world-class! Belgard and Harmony Outdoor Living carries various product lines including pre-built or modular hardscape elements such as fire pits, fireplaces, brick ovens, bar and grill islands, and a whole lot more.
Call us
today and let us build you the outdoor living amenities that you've always wanted.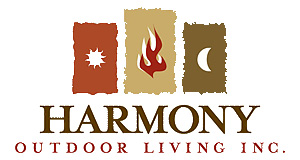 www.harmonyoutdoorliving.com
Belgard and Harmony Outdoor Living introduce the revolutionary concept of pre-built modular hardscape elements. Pick and choose from a wide variety of elements, including things like:
The units you select are then built in a controlled environment and shipped to your home or jobsite. Your contractor sets the pieces in place within hours, with a minimum of mess. Your dream is realized within days instead of weeks!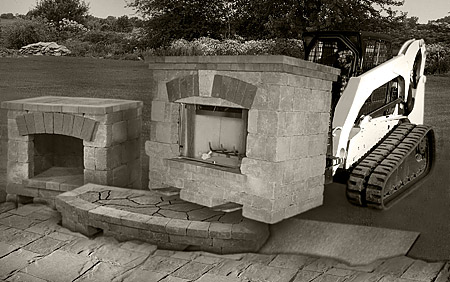 Serving All Of Long Island.