LIBRARIES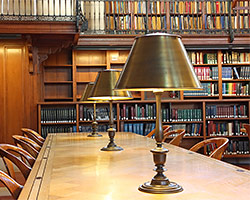 In these times when various technological advances have taken the place of book reading, it could be almost unthinkable that there would still be a need for libraries. Nowadays, people rely on the internet for eBooks to get their doses of a good read. Although New York homes have kept up with technology in one way or another, a lot of people still find the need for a quiet place to read, relax, or just have some private time for oneself.
Whether you want a mini library to store your books or a large one for your entire collection, Distinctive Total Home can build one for you. Each of our designs will surely provide a private abode to enjoy the wonderful benefits of reading books.
Library Havens with Excellent Features
When building libraries, we incorporate all the necessary elements for them to work as they should. Although we can provide various designs to match your needs, this is the type of project that would require a lot of cooperation from our client's end. Here are some of the basic elements we incorporate into our library projects and how you can help us achieve them:
Bookcases or Bookshelves

- If you only have a few books, bookcases can be easily installed into any room. However, if you have a large volume of books to display, we build shelves that would fit all of it. It is important that we know how many books you have and how tall the tallest book is.



Lighting

- There are several options for lighting, but since this is a place for reading, we make sure that the appropriate type is installed. We need to know your reading habits to help us determine the kind of lighting fixture that would be most comfortable for you.



Furniture

- This is one of the most crucial aspects of libraries. No one is ever comfortable reading while standing for a long time. We would be glad to discuss what type of chairs or tables you would like to have in your library. All accessories needed in a library are recommended in our design and installation services. One of them is a stepladder in case your bookshelves are too high for you to reach.


Outstanding Work from Start to Finish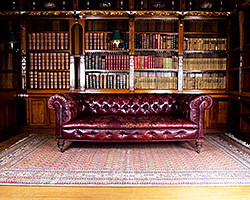 We take pride in what we do, from the choice of wood to build your libraries up to the type of paint, stain, or polish to achieve pleasing visual attributes. We make sure that the design agreed upon will be executed perfectly. If minor adjustments need to be done, we would gladly do them for you. With Distinctive Total Home, a project is not done until you say that it is done.
Home Library Construction
unlike Any Other
It is almost impossible to find a contractor that specializes in building libraries. Even if this type of house feature is becoming a thing of the past, we value what a library is for, and we believe that there are several people in the state of New York who are still looking forward to having one of their own. Just call us or come to our office at Lindenhurst, and let's get your project started.
Serving All Of Long Island.