CUSTOM PAVING STONE & MASONRY
CULTURED STONE VENEER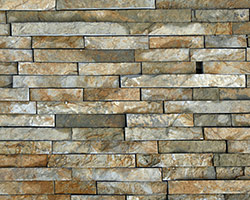 New York business establishment or residential property owners who wish to enjoy the aesthetic and practical benefits of natural stone veneers but can't afford the price shouldn't worry. Distinctive Total Home offers a cheaper alternative to such pricey materials: cultured stone veneer.
These products are faux or manufactured stone veneers that look exactly like natural stone veneers and offer almost exactly the same perks as the latter's. The great thing is that cultured veneers are priced way lower than stone veneers. So even if you have a limited budget, you still can make your property more stunning and more functional with the help of the cultured stone veneer products that we offer.
Why Choose Cultured Stone Veneer?
Surely, you'd think that there must be some sort of trade-off since you're getting a cheaper product? Well, the good news is that the seeming disadvantage pales when you get to know the great advantages of using cultured stone veneer. Specifically, these are what you stand to get with these products: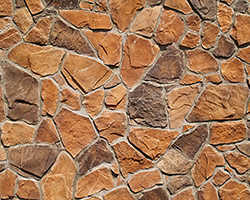 Lighter.

As it is, stone veneers are already light, but cultured stone veneers are even lighter! What this means is that you won't have to worry about gravity working its way against the veneers since they practically don't weigh that much.



Easier to install.

Because installers are dealing with lighter materials, the more it will be easier for them to install the veneers. This would only mean that you can enjoy their benefits in no time.



Available in different designs.

Cultured stone veneers come in various sizes, shapes, and designs, making them highly versatile cladding materials. It also means that you won't have a hard time achieving the look that you want since you have virtually dozens of designs to choose from.



Mimic natural stone color, textures.

Being faux products, cultured veneers look and feel exactly like their pricier counterparts. Additionally, they don't look cheap as one might expect from a faux material, but instead look every inch a pricey product.


What Makes Our Veneers Stand Out
While some may think that they won't be getting satisfactory benefits with a faux material, the truth is they are getting a lot! This is because we carefully select cultured stone veneer products since some of them may not withstand normal wear and tear and exposure to the elements.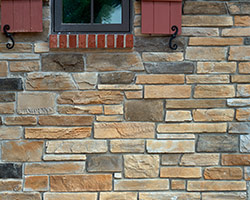 As it is, some veneers may fade easily or crack after some time. Knowing fully such limitations, we only partnered with reliable manufacturers to guarantee our clients of durable cultured stone veneers. This allows us to install the finest possible cultured veneers so that our clients can enjoy their aesthetic and practical benefits for decades.
Whether you want them as your wall cladding, or be incorporated in your fire pit or fireplace, pool area, outdoor kitchen, gazebo, patio, and elsewhere, we have the skilled people to grant your wish. Our team of masons and artisans possess deep knowledge on building stunning and durable hardscapes with cultured stone veneer as the primary material, so you're guaranteed a lasting structure.
Contact us
today to know more about the landscape amenities that we can create for you using cultured stone veneer. Call us and we'll be more than happy to discuss your specific construction needs!
Serving All Of Long Island.